The traditional medical care model is being changed by information technology. With the rapid development of the Internet of things, the rise of mobile healthcare. Capital has entered the mobile medical production chain, including medical equipment, software, system solutions and other sectors. At present, mobile medical applications are mainly used in distance education and training, remote data collection, remote monitoring and management, coordinated medical treatment and care for medical technicians, tracking and diagnosis of diseases and epidemics, diagnosis and treatment, and chronic diseases and health management.
Insiders told the China Securities Journal reporter, despite the policy support industry, the market potential for large space, but the mobile medical industry is still in its infancy, the current lack of mature profit model, the basic company at a loss or breakeven.
Improve the utilization of medical resources
In previous years, mobile medical industry conference, Xu Shengda often feel idle. However, the situation has changed greatly in recent years. Xu Shengda has to face the consultation of many doctors, IT experts and venture capitalists. Xu Shengda is general manager of Xiamen Lingtuo Communication Technology Co., Ltd. ("Lingtuo Technology"). The company is mainly engaged in the research and development of wearable devices and is mainly used in mobile medical field.
Through the use of related equipment, doctors can collect, store, analyze and patient vital signs data in a timely and long-range manner to conduct disease surveillance and use well-established mobile networks to provide professional training and remote support for doctors in remote areas through mobile phones.
According to Bai Chunxue, director of Respiratory Medicine at Zhongshan Hospital affiliated to Fudan University, the traditional medical model of "going to the hospital for medical treatment and outpatient follow-up" is becoming more and more difficult to meet people's demand for high-quality and healthy resources and can not effectively treat major organ diseases Early warning, early detection, timely treatment. To solve these problems, we need to change the existing passive medical treatment mode of "post-morbidity to the hospital" to the modern medical model of "early warning and early active treatment".
With the development of modern IT technology, Infinite Sensing Technology and Internet of Things technology, the mobile medical model has gradually become a reality. "The Internet of Things, which integrates cloud computing, wireless sensor and related software, can detect critical organ functions through wireless sensors, support real-time rescue and treatment, and deeply process and mine massive testing data to finely, dynamically and intelligently manage disease warning , Earlier diagnosis and custody treatment to improve the utilization of medical resources at the same time clinical trial data collection. "Bai Chunxue said.
In the overseas mobile healthcare industry, in the United Kingdom, for example, patients may consult a doctor using a 3G doctor video call provided by Vodafone and consult a physician by calling a 3G video phone at a consultant fee of about £ 35 to benefit from the professional physician's advice Consulting services. The application of mobile medical treatment makes more and more doctors and patients feel convenient at the same time, it also brings returns to mobile operators, medical device manufacturers, chip companies, application developers and venture investors.
Rapid development of the industry
"Ministry of Industry and Telecommunications Research Institute and the Brookings Institution jointly released a white paper on mobile medical services and predicted that this year and next will be a period of rapid development of mobile medical services." Guo Shunyi, director of Information Promotion Department of Ministry of Information Industry, told China Securities Journal reporter.
Neusoft Group, said Lu Zhaoxia, senior vice president of 19.560, 0.11, 0.57% Mobile Medical has a huge blue ocean market. The first is a substantial increase in sub-health population. Related surveys found that 35 to 65-year-old crowd is becoming a chronic disease. Among them, overweight and obesity, dyslipidemia and fatty liver, hypertension showed a clear upward trend, the age of onset increasingly younger. Prior to the disease, there was usually a "physiological abnormality." By measuring the sub-health indicators by moving the medical device, chronic diseases can be found earlier and the treatment is beneficial.
Second is the increase of aging. It is estimated that from 2020 to 2050 China will accelerate its entry into an aging society. The rising trend of aging is the foundation of health care growth. The trend of empty nesting increases with the number of elderly people living alone, and the demand for wearable smart medical devices for remote real-time monitoring will continue to increase. In addition, rising labor costs are also driving the demand for wearable, smart medical devices for remote real-time monitoring.
The third is the rejuvenation of chronic diseases, prolonged illness, large service needs. Chronic diseases are mainly cardiovascular and cerebrovascular diseases, cancer, diabetes, chronic respiratory diseases. Among them, there are more than 100 million people with diabetes and more than 200 million people with hypertension.
"All three of the above-mentioned groups need time-based health monitoring, which has given rise to a rigid demand for mobile medical devices." Lu Zhaoxia said that mobile medical devices can achieve long-term dynamic monitoring and provide comprehensive clinical diagnostic data; , To achieve prevention and early treatment.
At the same time, mobile smart medical devices can continuously follow the patient's follow-up, doctors can dynamically evaluate the efficacy of drugs, timely tracking of patients with the progress of rehabilitation and identify potential risk factors. Diseases that are temporarily unmanageable, such as diabetes, require diet control and blood glucose monitoring.
According to data from iiMedia Research, it is estimated that by the end of 2017, the mobile medical market in China will exceed 10 billion yuan to reach 12.53 billion yuan. According to the GSM mobile medical industry measurement standards, medical equipment manufacturers and content and application providers accounted for about 39.83%, is expected to 2017, China's wearable portable medical device market will scale to nearly 5 billion yuan.
Guo Shunyi told China Securities Journal that the Ministry of Industry and Information Technology has been promoting the informatization of the medical industry, improving the access capability of broadband and boosting the development of the mobile medical industry.
Explore the profit model
Despite the hot mobile medical industry, but the lack of a mature profit model, many companies are exploring the development path.
About Silicone Power bank case:
Silicone Power bank case is made of silicone,its texture is soft and comfortable.silicone powerbank case has soft-touch finish looks and feels great simple clip-on design for easy installation.It is durable enough to protect your power bank from dust, scratching and other external impact.Silicone power bank case is your power bank good protector!
Silicone Power bank case introduction:
1.Product name:Powerbank case,iphone case powerbank,powerbank case no battery,powerbank cover,powerbank case silicone,powerbank shell case
2.Place of origin:Guangdong China
3.Color:any pantone color
4.Logo:Printing,debossed,embossed
5.MOQ:500pcs.
6.Package:1 pcs/opp,customized design is available.
7.Design:Customized/stock
8.Certification:FDA,LFGB,SGS,ROHS,etc.
9.Usage:Use for Powerbank/Decoration.

10.Silicone Power bank case for reference.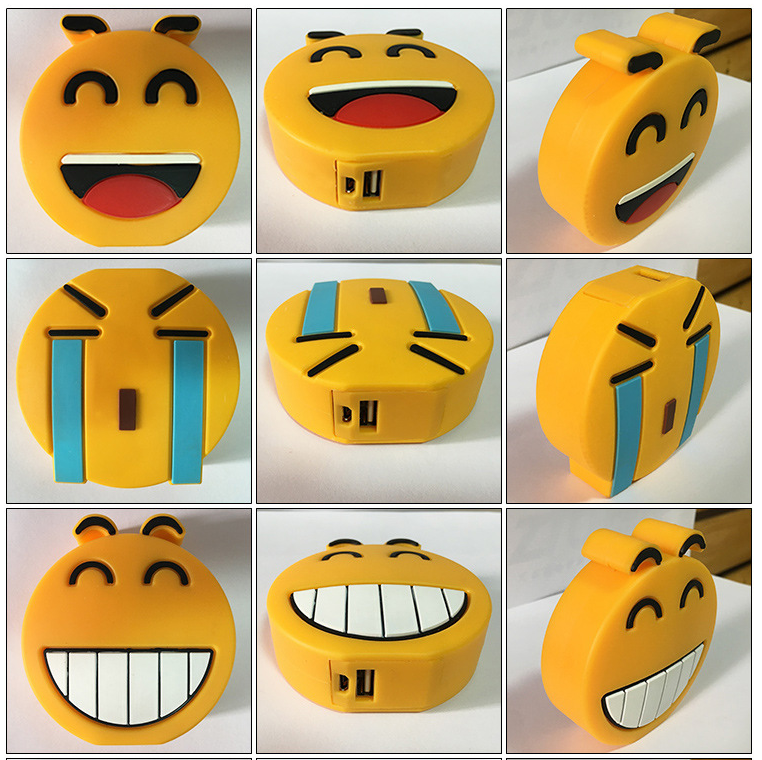 Silicone Power Bank Case,Powerbank Case,Iphone Case Powerbank,Powerbank Case No Battery,Powerbank Cover,Powerbank Case Silicone,Powerbank Shell Case
Dongguan OK Silicone Gift Co., Ltd. , https://www.dgsiliconebabyproducts.com