Laughter and sweet welcome robots, precision-cutting welding robots, smart robots for efficient capture, and no-thrilling all-terrain robots entering dangerous scenes... Entered the Harbin Robot Industry Park, and represented dozens of companies represented by the HIT Group. High-tech companies are bringing the future into reality by releasing talents and technological dividends, inciting Northeast manufacturing to leap into "intellectualism," and to fully revitalize the forces of accumulation.
"With the structural shortage of labor and the sharp rise in labor costs, the end of the labor bonus era in China will be accompanied by the inevitable arrival of automation and intelligence in the late stage of industrialization. Moreover, users will have consistency in product quality and reliability in quality. The requirements have become extremely urgent." Han Jiecai, academician of the Chinese Academy of Sciences and vice president of Harbin Institute of Technology, said that the robot is a key node and an important point for industrial development during this period, and it is also an important help for the overall revitalization of the Northeast.
Heilongjiang Province took the lead in formulating an implementation plan for the robot industry, systematically analyzed the situation facing the robot industry, the basis for industrial development, and recent and long-term development goals, relying on universities, research institutes and well-known universities that are leading domestic research in robotics. Enterprises, accelerate the pace of industrialization of scientific and technological achievements, and further release the potential of science and technology resources.
In 2015 alone, Heilongjiang Province registered a total of 2,116 technology-based companies such as HIT Robot Group, Welding Group, Laser Communication Company, Radar Information Company, Kazakhstan Shipbuilding Power Company, Intelligent Equipment Company, etc., and newly formed its main business revenue 500 There are 439 science and technology enterprises with a value of more than 10,000 yuan, and more than 7,000 talents with bachelor degree or above are newly recruited.
Dr. Zhang Yanling of HIT Group's Smart Factory Division graduated from HIT. "Our family's request was to work in Beijing, but considering that the Group's R&D efforts are for the transformation and upgrading of China's industries, it is very difficult to get involved in such a major event." Zhang Yanling said, "This is also very important for young people. 'opportunity cost'."
The Dong'e E-Jiao production line, which he has participated in the transformation and tailored for the industry, can be completed automatically by the robot. This not only prevents enterprises from being tied up by "labor shortages", but also enables us to have a unified standard for the production of ejiao, and the production efficiency has been greatly improved.
In order to effectively integrate and efficiently use scientific and technological resources and fully release the potential for the industrialization of scientific and technological achievements, Heilongjiang Province also launched a three-year action plan for the 1000-plus technology-based companies in January 2015. That is, by 2017, more than 1,000 new companies will be formed. A certain scale of science and technology enterprises, nurturing a group of technology-based listed companies. In the first year of implementation, many entrepreneurs with strength and innovation have come to the fore.
Yang Chifu, general manager of Harbin Tianyu Rehabilitation Medical Robot Co., Ltd., is a Ph.D. student in the US and has worked in the most advanced rehabilitation robotics laboratory in the United States. "At that time, I was able to participate in the talent plan in the United States to get a green card, but the domestic platform was so good that I came back." Yang Chiufu, who is currently engaged in the research and development of rehabilitation robots and has made prototypes, said that hatchery companies can get a green ecological environment here. In order to encourage researchers to concentrate on R&D, they will provide comprehensive assistance in terms of policies, funds, and resources. "The scale of the smart industry will certainly promote Heilongjiang to embark on the fast lane of structural transformation."
The rhythm of innovation continues to accelerate, and the transition is solid. During the "Thirteenth Five-Year Plan" period, Heilongjiang Province will take the establishment of a regional characteristic innovation system as its goal, promote collaborative innovation with enterprises as the main body, deepen reforms in the classification of scientific research institutes, deepen the implementation of intellectual property strategy, and establish and improve incentives for talent innovation, entrepreneurship and promotion. The inclusive policy of transforming innovation results.
At the same time, we will create a market and social environment that is conducive to innovation-driven development by decentralizing power and optimizing services, and strive to realize that the added value of high-tech industries will account for 10% of GDP by 2020; the province's number of technology business incubators will reach 150. More than 6,000 enterprises have been established; more than 2,000 technology-based companies with a certain scale have been added.
We can see buckles everywhere.
There are plastic buckles,metal buckles,small buckles,big buckles,all of them.
WinnerLifting mainly deals with Cam Buckles and some other buckles used as bag accessories.
Especially for cam buckles,they are tend to be more like industrial-using buckles,because they are of much stronger breaking strength than plastic buckles.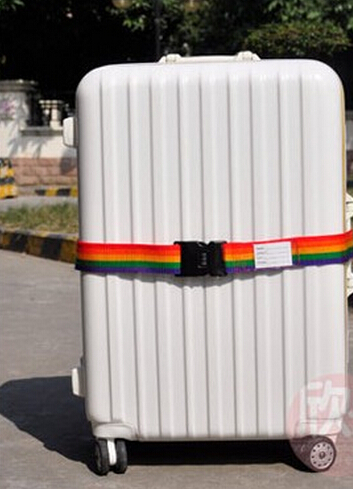 Steel Buckles With Surface Treatment
Sliding Buckles,Stainless Steel Buckle,D Rings,O Rings
WINNERLIFTING(H.K.)INT'L TRADING LIMITED. , https://www.massagebeds.nl