In recent years, the air pollution has been severe. The haze situation has become severe day by day. Sometimes visibility is less than one meter. This has brought troubles to the distribution of refrigerated trucks. What should be noted about how to open a refrigerated truck in fog and haze? Xiao Bian today discussed this issue with you and gave them to the refrigerated vehicle families:
   When opening a refrigerated truck in fog, it is necessary to turn on the low beam and fog lamps both in the dark and during the day. This can increase the visual distance on the one hand, and on the other hand, the headlights can be turned on when the current car changes lanes. The attention of the car ahead. If you are driving on a freeway, you need to turn on the marker lights, front and rear lights, and hazard warning flash lights.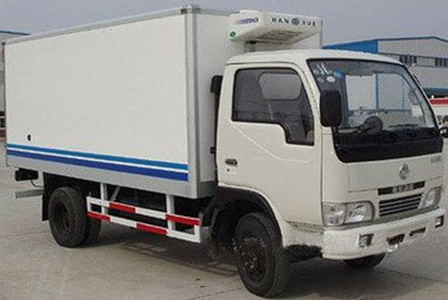 It should be reminded that it is best not to use high beam lights in rain and fog, because the beam angle of high beam light can easily cause large scattering of light, and the worst penetration is in fog days. Try not to open windows when driving in fog. Ventilation, can open the car cycle and air filtration system, use a car air purifier, try not to smoke in the car.
In the event of high-speed traffic in the event of heavy fog, "cluster fog" weather, we must strictly control the speed and maintain the distance. When the visibility is less than 200 meters and more than 100 meters , the hourly speed does not exceed 60 kilometers. When the visibility is less than 100 meters and more than 50 meters , the speed does not exceed 40 kilometers per hour .
Smoggy weather is bad sight   Do not blindly overtake, safety principle one: the correct use of lighting; safety principle two: keep a relatively low speed; safety principle three: use a horn to prompt; safety principle four: do not blindly overtake, pay attention to the pedestrian pavement; safety principle five: do not Meng Step on the brakes; safety principle 6: Two lanes are selected on the outside, and three lanes are selected; Safety Principle 7: In case of emergency, double flashing must be turned on and a warning sign must be set up.
In addition, the next fog of weather to open the refrigerated truck must be careful not to slam on the brakes, one is the general road slippery and slammed on the brakes will be the car out of control caused the accident, and second, fog visibility is easy to make the brakes on the low fierce The phenomenon of rear-end car rear-end caused an accident. There is not to blindly change lanes to avoid accidents.
Metallurgy Industry Crane is a hot-selling crane series of Weihua crane. Metallurgy industry crane is for matellurgic plant to handle ladle, furnace, mold, slab, socking pit, ingot, box, or other special product. The sling can be with hook, grab, magnet beam, clamp, fork, etc.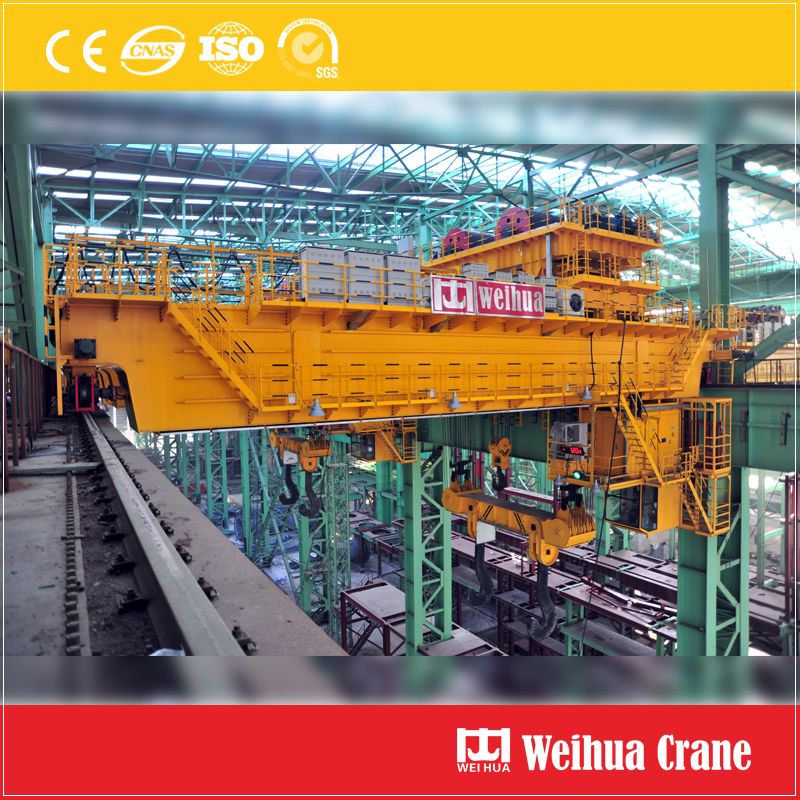 Weihua provides all kinds of metallurgy industry crane includes Ladle Crane, scrap charging crane, socking pit crane, forging crane, Electrolytic Aluminum Crane, slab handling crane, steel pipe handling crane, steel plate handling crane, insulation Overhead Crane, etc.
Capacity:10t -800t
Span: 6m - 32m or custom
Lift height: 6m - 32m or custom
Work duty: A5, A6, A7 or custom
Sling device: hook, grab, bucket, magnet, fork, clamp, etc.
Packing: wooden case, rain cloth, reinforcement rib, etc.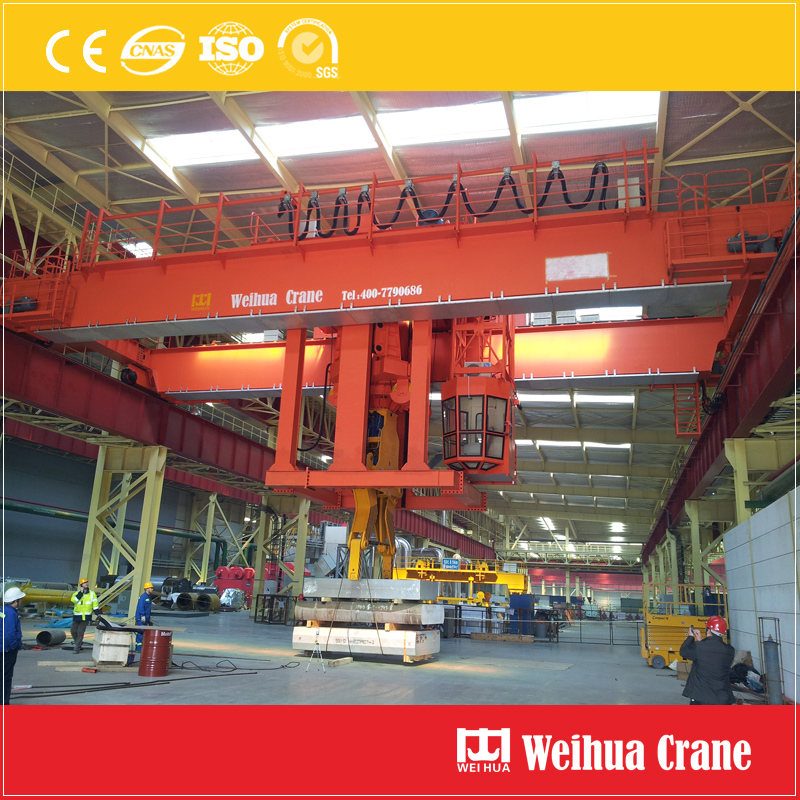 Features of Weihua Metallurgy Industry Crane:
1. Fast speed of hoisting mechanism for efficient production. Speed regulating is carried out by stator pressure regulation and motor frequency conversion.
2. Anti-sway system for steady and smooth operation.
3. Accurate positioning, fully automatic, CNC control.
4. European FEM standard and Germany DIN standard are available.
5. Safe and reliable, reasonable structure, economical, long service life and convenient to maintain, etc.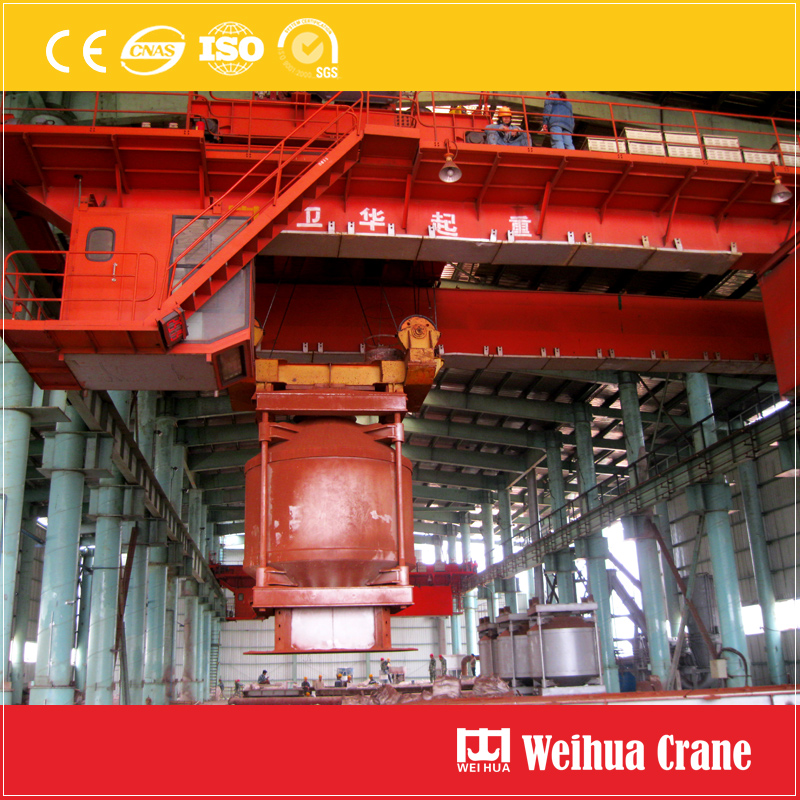 Weihua crane has exported to 110 countries and got a lot of praise from customers. We have confidence to provide the right products and professional solutions to you. Just tell us your requiremnet and working site conditions.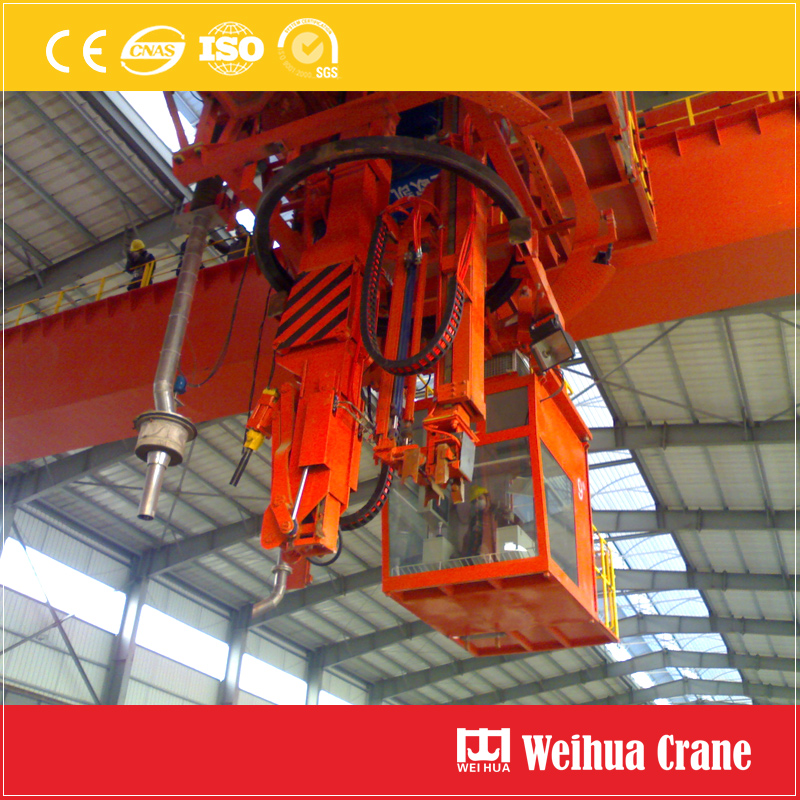 Metallurgy Industry Crane
Ladle Crane,Metallurgy Industry Crane,Socking Pit Overhead Crane,Overhead Crane With Clamp
Henan Weihua Heavy Machinery Co., Ltd. , https://www.weihuacranefactory.com