[China Agricultural Machinery Industry News]
In recent years, with the transfer of a large number of rural labor to the secondary and tertiary industries, many of the land has been subcontracted or leased, and the speed of land transfer has gradually accelerated, which has also spawned many growers. In order to understand the status of production and management of large grain-growing households in Tai'an City, the Taian Investigation Team of the National Bureau of Statistics conducted a rapid investigation. The survey results show that grain-scale planting has become an effective way to change traditional agricultural production methods and develop modern agriculture. However, factors such as low food prices, tight capital, difficulty in drying, and increased costs also restrict the production and operation of large grain growers. Large grain farmers are facing losses, and some people have replanted other crops or are ready to retreat.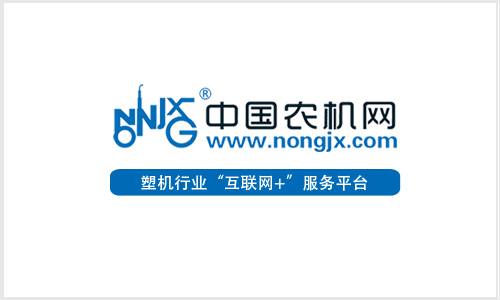 Taian: Large-scale planting of grain and grain is more likely to suffer losses

The city's land transfer is mostly used to grow food crops.
The reporter learned from the investigation that in 2015, the city realized a total land area of ​​920,000 mu (city mu), and the form was mainly subcontracted and leased. Most of the land is used for planting production after the land is transferred. It is understood that in 2015, the area used for planting in the city's land transfer was 617,000 mu, accounting for 67.1% of the total land transfer. The area used for grain, vegetables and fruits is 299,000 mu, 178,000 mu and 39,000 mu, respectively, accounting for 32.5%, 19.3% and 4.2% of the total land transfer area. By the end of 2015, there were 1,141 large grain-growing households and grain-growing family farms in the city, including 507 households with an area of ​​50-100 mu, accounting for 44.4%; 368 households with a planting area of ​​100-200 mu, accounting for 32.3. %; a total of 138 households with an area of ​​200-300 mu, accounting for 12.1%; a total of 78 households with a planting area of ​​300-500 mu, accounting for 6.8%; a total of 42 households with an area of ​​500-1000 mu, accounting for 3.7%; A total of 8 households above the mu, accounting for 0.7%. The grain type of the city is the continuous celebration of Shabei Village, Shahe Station Town, Dongping County, with a total of 1917 acres.
"Out of focus, lose money" Large grain households lose a loss of two or three hundred yuan
Liu Jiayue of Wuchang Village, Xiangyin Township, Ningyang County, planted more than ten mu of land before 2014. Later, he saw the opportunity to sign a land lease contract for more than 10 years at a rent of 1,000 yuan per mu. The planting area will be gradually expanded to 580 acres, and two crops of wheat and corn will be planted each year. However, I did not expect that the planting area has expanded, and the market has gradually deteriorated. Now it is in a state of loss. "Out of force, lose money, this year I have to lose more than 200,000. But the big situation in the country is like this, no way." In the interview, "output to lose money" has become Liu Jiayue's sigh. He told reporters that the grain output in the first two years is still ok, and an acre of land can produce 450 kilograms of wheat, but this year's output has generally declined, only about 200 kilograms. Coupled with the gradual decline in grain purchase prices in the past two years, planting is even more difficult to sustain. "At the end of last year and at the beginning of this year, there was less rain, groundwater was not enough, and wheat was relatively dry, causing a reduction in production. And in the first two years, wheat could be sold for 1.31 yuan a pound, and now only sells 1.13 yuan a catty. 900 yuan, to remove drugs, water, labor, fertilizer, rent costs, an acre of losses of two or three hundred yuan, can not earn money." Liu Jiayue told reporters that facing this situation, their village has five or six packages Decades of large grain farmers have already retired, Liu Jiayue said helplessly, although the current market is not good, but still choose to wait and see, will not immediately retreat.
In the survey, 27.3% of the large grain growers began to experiment with small areas such as edamame, soybeans, potatoes and other crops. However, 72.7% of the large grain growers believe that the replanting of other crops is under pressure from lack of technology, poor sales, and artificial increase. Wu Jinhua, a large grain grower in Dongwu Village, Dawenkou Town, Daiyue District, rented 610 mu of cultivated land. After the wheat was harvested, all the corn was planted. Wu Jinhua introduced that due to the low yield and lack of harvesting equipment in the replanting of soybeans, the purchase of equipment was under pressure from capital turnover, so there was no choice to replant other crops.
Difficulty in drying and drying, restricting food production and management
In the investigation, the difficulty of drying has become a common heart disease for large grain growers. Due to the lack of drying space, 45.5% of the large grain growers choose to sell the wheat directly after harvest. Liu Jiayue told reporters that because there is not enough drying space, the wheat will wait until the rods are almost dry before harvesting, and then directly sold to the purchasers after the harvest. A large grain household in Fushan Village, Fushan Town, Ningyang County, introduced the storage equipment of the grain management company, and the cost per kilogram of grain had to be increased by 3 cents. It was not convenient, and he wanted to build a warehouse and suffered from no land, so he dried up. A big problem. Corn has a large moisture content after harvest and is not suitable for direct threshing, especially for drying the site. A farmer in Yanjing Village, Wangzhuang Town, Feicheng City also told reporters that it is easy to mold when encountering corn in the autumn. "With so much force, it is very distressing to see the mildew of the grain, but it is also necessary to use drying equipment to dry. Venue." The lack of space has become a common problem faced by large grain growers.
In addition to the difficulty of the site, irrigation is also a big constraint. At present, the city's water conservancy department has achieved certain results in orderly carrying out the transformation of farmland water conservancy facilities, but there is still a big gap with the expectations of large grain growers. A large grain-growing household in Qianheya Village, Shahezhan Town, Dongping County has planted 576 mu of land, using groundwater irrigation. Each mu of land needs to pay 15 yuan for electricity and 10 yuan for labor, and at least 3 times for water planting. The 576-acre wheat has only 43,000 yuan of irrigation expenditure, so he hopes to change the traditional irrigation mode and reduce the cost of grain production. The sprinkler irrigation project is an effective way. The grower of Nanda Village in Shiheng Town, Feicheng City introduced that after the development of sprinkler irrigation project, he can save 60% of water per mu of land and reduce labor costs by 30 yuan. He invested 180,000 development sprinkler irrigation projects in the early stage and has already enjoyed the water-saving irrigation zone. The convenience of the provincial water-saving province is artificial, but due to the large investment, the equipment cannot meet the irrigation needs.
Large grain farmers are looking forward to developing irrigation projects to increase insurance coverage
This year's wheat price is lower than the same period of last year, the grain depot started to purchase protection price of 2.36 yuan per kilogram, but the grain storage grain standard is strict, and it needs to wait in line and transport. After comprehensive consideration, 69.7% of the grain-growing households are below the protection price. The price of the food sold to the merchants who bought the door. In particular, the continued sluggish corn prices have made it difficult for large grain growers to continue. 90.9% of the large grain growers hope that the government will implement corn price subsidies, reduce their own losses, and ensure the stability of the main varieties of grain production. Due to the one-time investment in water-saving irrigation projects, the growers are looking forward to the promotion of the government. In the survey, 90.9% of the large grain growers are eager to develop water-saving irrigation projects, saving electricity and labor costs.
The grain is basically eaten by the sky. A large grain grower at Shahe Station in Dongping County said that in the case of a natural disaster of one year, the income of grain for five years was squandered. However, the current amount of agricultural insurance is relatively small. For various reasons, the payment cannot be paid in full at a time, and the amount of fixed damage is small, and the amount of agricultural insurance claims is far from meeting the needs of large grain farmers. Large grain farmers pay 3 yuan per mu of land, and can enjoy three or four hundred yuan of insurance premiums. Large grain farmers are also generally looking forward to raising insurance coverage and reducing the risk of growing grain. In addition, the large grain-growing households also hope that the municipal and county government functional departments will directly connect with the large grain producers, reduce the intermediate links, speed up the policy landing, and enable the large grain farmers to enjoy tangible benefits. Taking "one spray and three defenses" as an example, after the transfer of the agricultural department, the village will distribute the pesticides to the original contractors, and it is difficult for large grain growers to enjoy the subsidies they deserve.
(Original title: The grain purchase price continues to be low, and the large grain farmers face losses and hope for subsidies)
Popular product factory wholesale special design cable Marking Tubing wholesale price
Product description:
Popular product factory wholesale special design cable marking tubing wholesale price is made of Soft durable PVC material, Slected Material cable marking tubing is resist oil, grease and other material erosion. O type cable route marker, cable marker tube, wire marker is design of the inside tube can maintain it's shape and don't twist, it's suitable for typing machine. Can print what you want. O type plastic cable marker tube, the inside is hollow, but elastic, the diameter can change with the need wire.
It has advantage for Resist oil, grease and other material erosion.
Certificate: SGS,RoHS,CE
Delivery time: 3-15days (Depend on your order quantity) after confirm order.
Payment terms: T/T,Western Union,L/C ,PayPal
Color: White
Product Pictures: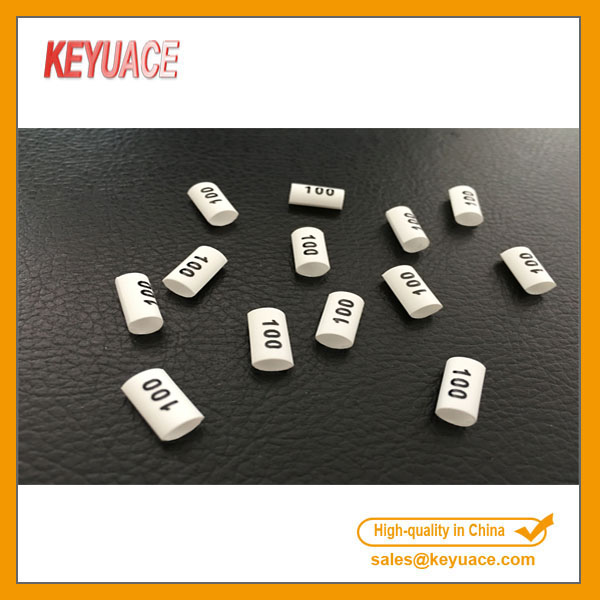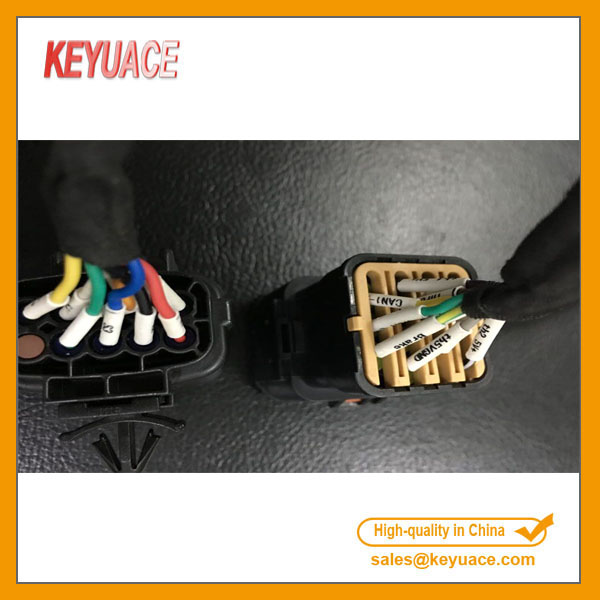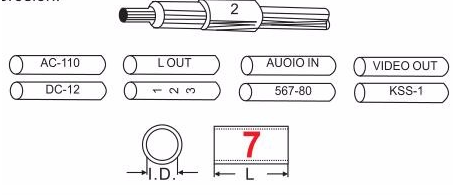 Marking Sleeves,Marking Tubing,Heat Shrink Tubing Labels
KEYUACE Materials Co., Ltd. , https://www.insulationtubing.com