The
[Chinese Agricultural Industry News Network's first
Sino-German Forum on agricultural development, farmers from Beijing Tianli agriculture agricultural service cooperatives chairman Chen led farmers from Germany and Saxony MartinUmhau in the cause meeting In particular, they made speeches on the development model and scale of the cooperatives (farms) they operated.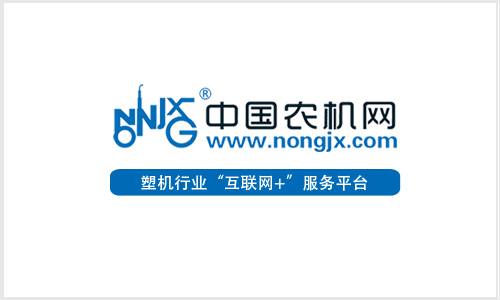 Chinese and German farmers talk to them and hear what they say
At the first Sino-German Agricultural Mechanization Development Forum, in addition to representatives from various sectors of agriculture in China and Germany, the participants discussed the future development direction of the agricultural machinery industry in the two countries, and two representatives of the farmer who are grounded are worthy of us. Attention - one is from Chen Ling, chairman of the Beijing Xingnong Tianli Agricultural Machinery Professional Cooperative, and the other is Martin Umhau, a farmer from Saxony, Germany. As direct users of agricultural machinery, the two people undoubtedly have the right to speak. They made speeches on the development model and scale of the cooperatives (farms) they operate. Through the speeches of the two people, the participants were very intuitively aware of the differences in farm business models under different systems in China and Germany. At the same time, it is undeniable that the development of cooperatives (farms) is inseparable from advanced agricultural machinery, both in China and in Germany. Similarly, the development of agricultural machinery is inseparable from the demonstration and promotion of cooperative organizations (farms). .
Chen Ling: Operation and Machinery Demand of Agricultural Machinery Cooperatives
Beijing Xingnong Tianli Agricultural Machinery Professional Cooperative was established in 2008. Up to now, the cooperative has 365 members, 281 sets of various agricultural machinery, cooperatives planting more than 30,000 acres of field crops, 500 acres of fruits and vegetables, and facilities. 100 buildings in the greenhouse. The footprint of cooperative service operations covers 9 provinces and more than 100 villages, which has driven more than 5,000 farmers to increase their income. It is a veritable star cooperative. It is understood that the cooperative's business scope includes agricultural machinery operations, parts sales and agricultural machinery maintenance. After nearly eight years of development, Chen Ling, chairman of the cooperative, has a very deep understanding of its machinery operations and needs.
Cooperative operating model
According to Chen Ling, the main business of the cooperative is Datian grain planting and agricultural machinery operation services. In terms of planting food crops, the cooperative has transferred more than 10,000 mu of land over the past few years, and has cooperated with surrounding farmers to plant 20,000 mu of crops. In terms of operation services, as of 2015, the agricultural machinery operation was completed at 280,000 mu. Among them, "Sanqiu" and "Three Summers" are the main periods for cooperatives to carry out agricultural machinery operation services. In order to seize the agricultural time and ensure the return of grain pellets, the cooperative uses modern corn planters, fight drugs, corn harvesters, joint soil preparation machines, and toss. Fertilizer machine, wheat planter, wheat harvester, etc., have basically realized the mechanization of food crop production, greatly reduced labor costs, increased grain output, and increased farmers' income.
The planting mode in Beijing is mostly crop rotation of wheat and corn. How to deal with the straw of these two crops is a concern of cooperatives in the past two years. According to Chen Ling, since 2012, the cooperative has introduced six John Deere 7380 green corn harvesters to expand the scope of business. Each year, it not only produces and distributes 40,000 tons of silage for the dairy farming company in Beijing, but also travels to Inner Mongolia, Shandong, Anhui and other places to provide harvesting and processing operations for oats, livestock grass and green corn for modern animal husbandry and Australian pastures. . The working efficiency of the John Deere series of green corn harvesters is still relatively high, reaching more than 400 acres per day.
The cooperative operation of the cooperative also depends on its independent innovation spirit. It is understood that the cooperative has successfully developed organic fertilizer deep-slung fertilizing machine, photovoltaic solar automatic chasing device and other six countries. The cooperative also developed its own practical agricultural machinery such as corn grain peeling machine, wide and narrow row planter and grain grain tedder.
Cooperatives' demand for agricultural machinery
First, the cooperative uses the crop straw comprehensively to solve the pollution problem of straw burning, and collects the crop straw to make fuel and silage or yellow storage. In the forum, Chen Ling said: "The straw of crops should be made into animal feed. At present, we need to further explore. For example, how can we get the feed back in time and then store it without deterioration, or can we make the straw into pellets? In addition, we are still exploring how to convert straw into biomass fuel at low cost and rate. We need a lot of machinery to solve these two problems. In addition to the comprehensive utilization of crop straw, the cooperative will also The eyes are aimed at the litter in the ditch. How to collect it, the original straw baler is definitely not effective, and there is an urgent need for professional machines that need litter collection.
Around the problem of collecting and treating crop straws and dead branches, Chen Ling hopes to introduce biomass fuel briquetting machines and green (yellow) storage balers. "Using the silage baler or the yellow storage baler, the silage or the yellow silage can be packaged immediately. After the packaging is completed, it can be stored for a long time. When the animal needs to use it, it will be opened at any time." Chen Ling said.
In addition to the above-mentioned machinery, the problem that Chen Ling's cooperatives pay attention to is intelligent management. At present, modern agriculture is vigorously developed at home and abroad. Among them, the promotion and use of unmanned plant protection technology is eye-catching, and the unmanned plant protection machine will also develop urban modern agriculture. The cooperative will also seize the opportunity of the vacancy of modern agricultural applications in the suburbs of Beijing, and introduce unmanned plant protection machines for spraying pesticides, pest detection and so on. "At present, our cooperatives also have unplanted machinery, and the effect is quite good. Of course, further development is needed in this respect." Chen Ling said. In addition, with the integration of Beijing, Tianjin and Hebei, the suburbs of Beijing are now growing to fruit trees. In order to meet the needs of urban agriculture development, cooperatives need seedling sowing machines, strawberry machines for greenhouse cultivation, apple and cherry picking machines.
Martin Umhau: The state of operation of German farms
Mr. Martin Umhau is a director of the German Agricultural Association (DLG) and has promoted the development of the two major projects "DLG Field Day" and "European Potato Show". However, his important identity is the farmer in the German state of Saxony, with a number of farms and more than 3,000 hectares of land. At the Sino-German Agricultural Development Forum, he gave a detailed introduction to one of the farms he operated and his experience in operating the farm.
German farm land transfer
According to Umhau, his farm was founded in 1991 and has 540 hectares of land. In Germany and even in Europe, this farm is considered to be a fairly large farm. Currently, the farm is planted with 270 hectares of wheat, 130 hectares of canola, 40 hectares of beets and 100 hectares of potatoes.
At the beginning, the farm had only more than 200 hectares of land, and now it has more than 500 hectares, mainly renting neighboring farmers. "If someone is willing to rent the land to me, then I will rent their land, not only rent it to me, but also rent it to my neighbors, etc. For example, this neighbor said, I can pay you more. They may rent it to my neighbors. This is the system of use of German land, that is, the price is high." Umhau said that because in the West, land is private property, so their land transfer is completely market-oriented, land The right to use and ownership are not one.
How German farms operate
In Umhau, this 540-hectare farm has two full-time workers. In the busy season, there are four more workers. There are more than 30 workers on another 2,600-hectare farm, but in fact, only 6-7 out of 30 work in the field, and other workers may be engaged in farm animal husbandry, including raising cows or sheep. In addition, Umhau also operates a "green farm", which is the sale of agricultural products produced on this farm.
It can be seen that in Germany, the number of farm workers directly engaged in agricultural work is very small, not only because of the high degree of mechanization of German agriculture, but also because of the personal qualities of farm workers. According to Umhau, whether a worker has a sense of responsibility is crucial to the development of the farm. "Because on the farm, you have to have very responsible workers who have deep feelings for the land, the water, and nature. Then you can manage them better." Umhau explained, "As farmers and operators, it is to work together to achieve success, then this sense of unity can inspire us to continue to innovate." Driven by this kind of thinking, Umhau's farms are constantly innovating and constantly experimenting with new types of agricultural machinery. Similarly, farm employees can quickly accept these new technologies and machines because of their love for agriculture. A virtuous circle.
The use of machinery in German farms
According to Umhau, his farm has four combine harvesters, as well as some tractors and some potato-related machines. Potatoes have been the main crop for Umhau farms, so Umhau focused on agricultural machinery for farm potato production.
"We have a total of 300 hectares of potatoes, and a total of 2-3 employees work on the 300 hectares of land. Since the potatoes we produce are directly consumed, the quality is relatively high. Therefore, in order to produce potatoes with high quality, The machinery we use has separators, as well as combine harvesters and other equipment," Umhau said. Potatoes are harvested using a combine harvester and can be used for 12-14 hours per day. In addition, GPS is installed on all agricultural machinery on the farm, including tractors, planters, combine harvesters, etc., in order to carry out agricultural work more.
Umhau operates a total of 3,500 hectares of land. In order to improve the efficiency of the busy season, it is necessary to improve the transportation and storage. On the transport vehicle, a GPS system is also installed. If there is no GPS, the vehicle is easily lost. The farm has a large storage space to ensure the quality of the food, without excessive crop damage during transportation.
In Umhau's view, in addition to the need to continuously develop mechanization, farm development requires good mechanisms and structures. Another point is that there are responsible workers with advanced technology. This is very important.
Straight hit the scene
At the forum, Chairman Chen and Mr. Martin Umhau presented their experiences from the perspective of cooperatives and farmers. Not only that, the two guests made on-the-spot exchanges on their own concerns.
Chen Ling: I would like to ask, isn't the German farm planting only one crop per year? The second question after harvesting wheat is not used for drying, is it stored directly in the warehouse, or is it sold directly? The third question, if there is a big fluctuation in the price of food, is there any emergency plan for the farm or is there any subsidy policy for the country?
Martin Umhau: We harvest once a year. The main crops, including forage, forage and potato, are harvested in one season. Corn is our only crop that can receive two seasons. Regarding the problem of drying, I think it is mainly to look at an economic problem. The drying of food is usually done before entering the warehouse for sale. Because if you have aired, the cost will be higher, so the sales price will be higher. If the water content of the crop is 20% to 25%, then it is necessary to carry out a drying treatment. For example, after the same price may be aired, the price will be higher. To answer the third question, one of the big floating factors we have is actually the price of oil. The price of oil is following the fluctuation of world oil prices, and the world oil price is constantly changing. For example, in 2005 and 2006, the price of our hay was about 10 to 18 euros and 100 kilograms. Due to the rise in oil prices, the price of licorice rose to 25 euros and 100 kilograms. There is a change in the price of oil for the rent of land and the cost of using the machine.
Then we talk about the price of oil that affects the price of agricultural products. For farmers like me, the management of cash flow is crucial. Because the situation is very different every year, your product situation is not the same, so you need to manage your cash flow well, you need to establish a good relationship with the bank, if you have established a good relationship with the bank The relationship, they will understand, this will guarantee your cash flow. When your money flow encounters problems, you need to have a more thorough and timely communication with your bank and explain to them clearly. So as a farmer, you have to communicate and cooperate with the financial industry to manage your cash flow well, thank you.
Martin Umhau: I have two questions to ask Chairman Chen. I want to know who is the owner of your cooperative? Who is your partner? And who is going to decide what is being planted and what is it? Because of the conflict between the members of this agricultural cooperative, he may have conflicts of certain interests. For example, some people say that you want to grow my potato first, and some people want to plant other crops, etc., I want to know your decision makers at this time. Who is it, how your entire model is operated, who is managing and who is organizing. And who is going to organize this planting and harvesting, not just what we plant now, what to harvest, but which farm to harvest first, which farm to plant first, who decides?
Chen Ling: Our cooperative is a member of the congress to make joint decisions. This model is the uniform cultivation of members. After the transfer of land, we will, according to the specific circumstances, bring the transferred land and the members' own land to the cooperative and unify the planting. The decision is made by the cooperative members' congress, and according to the situation in our Beijing area, two crops, wheat and corn are planted a year. Unify seed, unified fertilizer, unified management, unified harvest, and then unified sales.
Our cooperatives have strict management rules and regulations. Cooperative members make income distribution every year according to their own capital and their own land area. So far, there have been no conflicts of interest in cooperatives. The member representative assembly will decide on the overall situation of the cooperative for one year, and then the council will make a one-year decision. The implementation is determined by the following departments. Tissue cultivation and harvesting are unified. Thank you.
(Original title: Dialogue: Chinese and German farmers said å•¥)
Our Diesel Water Pump Set,can be choose Deutz/Cummins/Ricardo Diesel Engine Driven Self-Priming Pump Set For Irrigation(Manufacturer)/Water Pump Generator/Hose Pump/Water Pump Set Product introduction: P series self priming non-clog centrifugal sewage pump is a new generation product which develop on the basis of the lastest technology and craftwork. Because of the reliable performance, its life lasts more than 20 years. We take special usage of the sewage pump into consideration on design, so we add a hole to make sure that stronger sewage can be cleaned quickly when pump is jammed. The unique lubrication oil mechanical seal cavity makes the performance more reliable and avoids to damage mechanical seal when it operates without water. To ensure a smooth operation, low noise, long life, all the main components such as imported bearing, to overcome the traditional inherent shortcomings such as low flow rate capacity, difficult to install, difficult maintenance and frequent failure. P series self-priming Pump has the character of strong anti-clogging. In order to avoid towels, bags and so long fiber pollution caused by debris blocking the sewage pump sewage poor. We Design will cut down pollution-pore structure In front of the pump to ensure that the debris can be cleared more quickly. There is a big vortex chamber play important role. It is no need to equip check valve in the inlet and outlet to sewage efficiently when the pump separately completely. Main usage: 1. Municipal Project, Sewage Project, Instruction Project 2. Transportion of the sewage of uptown 3. Sewage transportion in Hospital, hotel and so on 4. Classification of municipal sewage treatment factory and concentrate treatment systems engineering. 5. Transportation of the factory and contaminated water Operation condition: 1. The temperature of medium no more than 80° C, the density of medium is 1.0~1.3*103 Kg/m3, PH is within 5~9, 2. Max diameter of solid should be less than 75 mm, 3. Max suction lift no more than 7 m
Diesel Water Pump, Diesel Engine Water Pump, Diesel Engine Water Pump Set, Diesel Water Pump Set
Weifang Huatian Diesel Engine Co., Ltd , https://www.enginepart.nl