In ten years, one person is enough to learn everything from tooth decay to quips; enough for a family to get in touch with each other; enough for an industry to grow from scratch, from small to big, but not enough to write a company's brilliant and journey. Since the establishment of Foton Cummins, it has been 10 years since its establishment. In this decade, Fukang has created one after another miracle moment, from the successful delivery of the first ISF engine to the birth of 1.2 million kilometers of no-overhaul gold medal users. On the road, I saw more and more Fukang power cars, and I saw more and more possibilities for Fukang. On the occasion of ten years, we came to explore Fukang's never-ending plant power.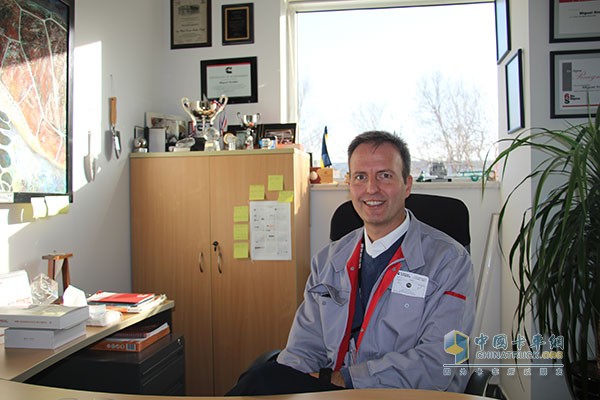 Mr. Kang Mingguang, Director of Futian Cummins Factory
Kang Mingguang is the director of the Futian Cummins Factory. His Chinese name is simple and generous, and the meaning is also very obvious. Futian Cummins has a bright future ahead of him. The interview with the China Truck Network reporter was very impressive. He was an overseas student and had been deeply cultivating China for ten years. He has become an industry-leading company and all his designs have landed at his responsible factory.
It is said that the economic base determines the superstructure. From ISF to ISG to X12 series, from 3.8L to 4.5L, Futian Cummins's innovative ideas and leading concepts will eventually become a reality here. How to cooperate with technology development and how to cooperate with user feedback? How to ensure product quality ... For these questions, listen to Mr. Kang Mingguang for us.
We invest more money and time in product reliability
Entering 2017, people in the industry have predicted that China's commercial vehicle market will enter a downturn due to the impact of policies and regulations. Surprisingly, however, commercial vehicle sales will not decrease, and many companies will even hit record highs. Among these, Futian Cummins, which has a cooperative relationship with many domestic and foreign outstanding automakers, also ushered in the 1 millionth engine off the assembly line.
The market momentum is so strong. Can Foton Cummins' production capacity meet market demand?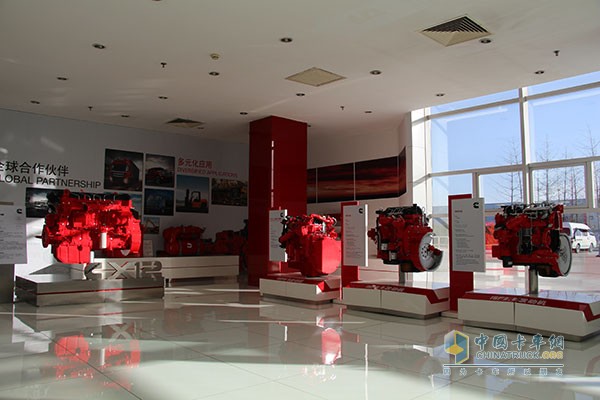 Foton Cummins Products
"According to the current market conditions, we expect our production capacity to meet the market demand within one to two years," said Mr. Kang Mingguang. At the same time, he also said that the investment of Foton Cummins is not to increase production capacity, but Improve the nature of the product. Among these, Kang Mingguang specifically proposed the reliability of the product.
It is understood that the current production system of Foton Cummins adopts the Cummins COS operating system. This system enables the components installed at each station of the Foton Cummins production line to be tracked, so as to know the time and place of each component being produced and equipped. And the production information at the time. When intelligent automation was mentioned more and more many times, Foton Cummins equipped with a lot of mechanical equipment and robotic manipulators in its spray painting area and equipment area, and already had some intelligent production record systems.
High efficiency First, a large number of manipulators and mechanical equipment were introduced into the Cummins COS system to manage the entire production line. From high-efficiency production to rigorous misplacement, the reliability of Foton Cummins products was clearly visible.
Standing on the shoulders of giants, we never stop
If product reliability is the foundation for the establishment of its reputation by Futian Cummins in the past decade, standing on the shoulders of giants is the first statement issued by Futian Cummins.
Foton Cummins is a 50-50 joint venture between Foton Motors and Cummins.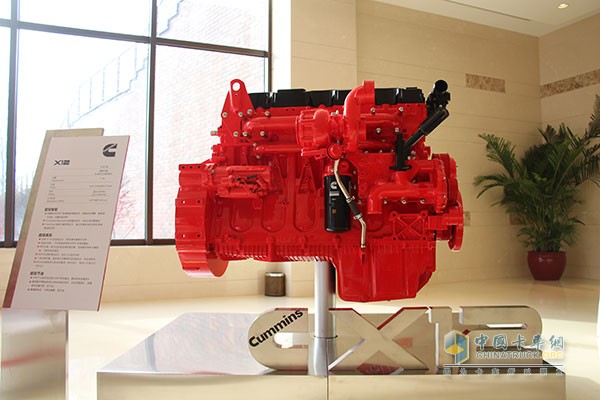 Foton Cummins X12 Engine
In the vehicle, Foton Motors, the most comprehensive and largest commercial vehicle company in China, ranked first in the world in 2012 in terms of production and sales of commercial vehicles. Since its establishment, Foton Motor has achieved rapid development with the industry-promoting "Fukuda Speed".
In its core product engine, Cummins, as an engine brand with a history of nearly one hundred years, is about to usher in its centennial celebration in 2018. Futian Cummins is born out of its own body and has innately good genes. The Cummins good design inheritance is Futian. Cummins made the basic guarantee of the name.
Standing on the shoulders of giants, it was born in Rome. However, in Rome's Futian Cummins, he knows that "the origin" is only one aspect that affects its development and growth. If you want to have your own light, you can't stop at the moment you step forward.
As Mr. Kang Mingguang said: "Building our own strengths requires starting from the source. First, we choose world-class suppliers to provide us with the highest quality parts and components. We also use world-class production equipment to ensure our products in production. The quality is important. After the end of production, we have the world's leading test bench to test our products."
Not only that, Foton Cummins partnered with world-class suppliers. While fully trusting its partners, Foton Cummins also has its own quality management improvement system, and targeted quality improvement programs for suppliers with poor quality performance. , Making the quality of the parts it produces meet the requirements of Foton Cummins.
In keeping with the pace of the times, automation and intelligent production have established mature systems to in turn test automation and intelligence; in cooperation with world-class suppliers, they continue to test the quality of their own products and their partners in order to achieve products. Factory quality optimization. So contradictory and so rigorous, ten years is not long, Futian Cummins paid no less than any engine company.
Ten years node, regarding the future, we see challenges as opportunities
In this short period of ten years, Foton Cummins set a lot of industry records, but merits always belong to the past. Ten years node, Mr. Kang Mingguang said: "In the next ten years, we will indeed face many challenges. But rather than being a challenge, I would rather buy it as an opportunity for our development."
Ten years ago, Foton Cummins stood on the shoulders of Cummins. His birth technology was far ahead of many engine manufacturers. Ten years later, with the continuous launch of products, peer companies also stepped up to follow the pace of catch-up. Ten years ago, OEMs were more interested in the price of Chinese products. Ten years later, they became more fancy and quality service companies. Ten years ago, the national emission regulations still stayed at the standards of the country two and the country three. Ten years later, Guowu became the mainstream standard and Guoliu followed closely.
The market puts forward requirements for innovation, companies demand quality, and the country asks for emissions... and Futian Cummins asked for it.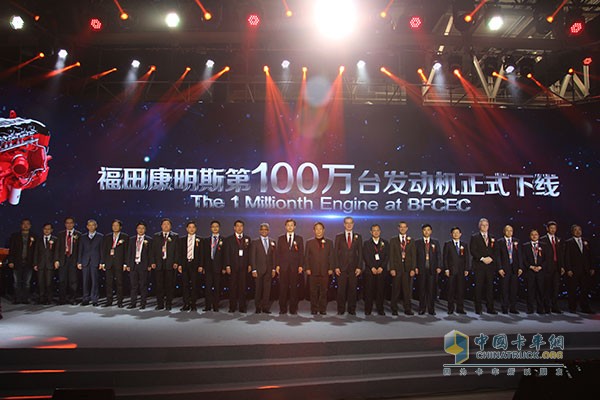 10th Anniversary of Foton Cummins
On February 27, 2017, Foton Cummins released an epoch-making four-cylinder machine--ISF4.5L State V engine, faster, faster, faster fuel-efficient, and more environmentally friendly.
On November 28, 2017, along with the 10th anniversary of the establishment of Foton Cummins, the X12 engine that satisfies Euro VI/Six technology was formally launched.
......
In the future, Foton Cummins has prepared everything.
After a search, the Chinese truck network found that the driving force of Foton Cummins came from his own competitor, repeated tests, repeated promotion, repeated advancement... This kind of compulsion is like attaching one to himself. Layers of embarrassment, but also rely on this vigorously broke out and get a steady stream of driving force. The new ten-year chapter is already open. What kind of surprise does Futian Cummins, who constantly struggles with him, bring us? What kind of product will be released ahead of time? How will it transfer its own power to the vehicle manufacturer and user terminal? We will wait and see.
We manufacture and supply Mopvc Socket Tee with ductile iron EN-GJS-450-10,ensure high durability and strength.The coating is epoxy powder with WRAS certificate.The connection way is socket joint or flanged joint.There is EPDM rubber gasket in each sokcet end,ensure the sealing between pipe and tee.The range of MOPVC socket tee meets various industrial requirements. We offer these socket tee in different sizes and lengths in order to meet the various requirements of our esteemed clients.

Mopvc Tee,Mopvc Socket Tee,Flexible Mopvc Tee,Double Socket Tee
SHANDONG PIPESOL FLOW EQUIPMENT CO.,LTD , https://www.sinopipesol.com