Baoding BD80W-8 Grabber display: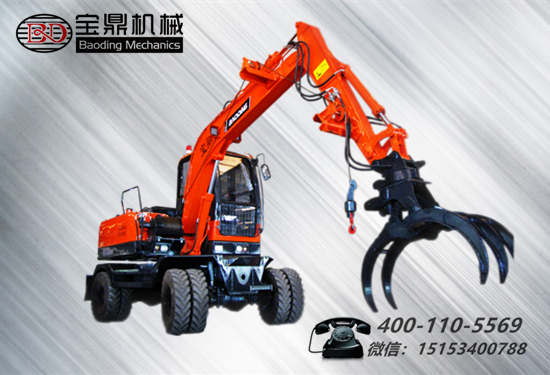 Baoding BD80W-8 wood catcher

Grasping machine features:

Powerful, energy-saving and environmentally friendly: Baoding's new 80-wheel wood grabber adopts a domestically-renowned brand engine, meets national emission standards, and is equipped with turbocharger and fuel cooling system, featuring high fuel efficiency, low fuel consumption, and durability. . Maximize fuel efficiency and effectively reduce operating costs


Powerful and energy-saving and environmentally friendly

Excellent working performance: fast lifting and lowering speeds of large and small arms, and strong rotational torque, enabling fast operation; robust design of the balance bracket: the emergence of stable brackets to help the equipment to better maintain the excavation operations Self-balancing to cope with diverse urban operating environments; strong bulldozing ability of bulldozers, ground leveling operations after excavation, bulldozers moving up and down, height from the ground, favorable for general driving, climbing , insurance and wetland operations.


Excellent work performance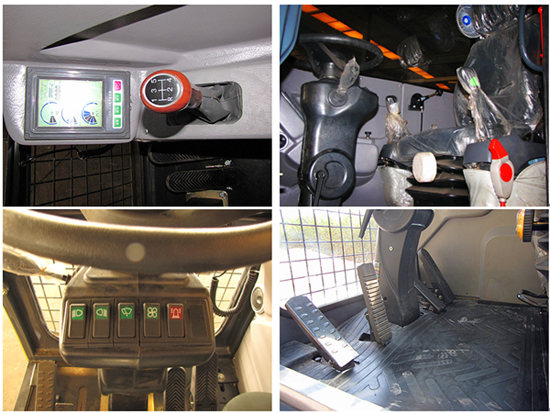 Detail image
The work quality is reliable and durable: Through the more tedious work conditions on-site testing, the reliability of Baoding 80-wheel grab machine is effectively improved. Maximize the service life of equipment and create higher added value for customers. Multiple Oil Filter System: The three-layer oil filter system enhances fuel filtration performance, improves reliability, enables the engine to adapt to poor quality oil products, reduces failure rates, and significantly reduces maintenance costs; Large and small arm reinforcement design: Avoid stress through improved structure and welding process concentrated. At the same time, the thickness of the key parts is strengthened to improve the stability and durability of the large and small arm structure, and it can be adapted to harsh working conditions.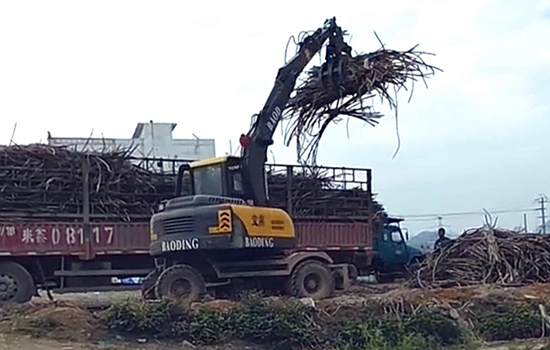 Grab wood machine work show

Fast walking ability: Baoding BD80-6 wheel grab equipment must have excellent walking ability. Can quickly transition in the city to deal with various conditions.
A variety of auxiliary equipment is used for mounting:



A variety of auxiliary equipment used to mount

The main performance parameters table:
BD80W-8 wheel grab machine

Maximum installation height

4900mm

Maximum grab weight

600kg

Maximum digging depth

3368mm

Maximum vertical digging depth

2614mm

The maximum excavation radius

6393mm

Maximum surface excavation radius

6217mm

Front end minimum turning radius

2178mm

Rear end minimum radius of gyration

1850mm

Dimensions (length × width × height)

6000x2040x2840mm

Cab height

2720mm

Track distance

1575mm

Wheelbase

2380mm

Gripper opening

1400mm

Swing speed

11.5rpm

Walking speed

30KM/h

Gradeability

59%

Set pressure

19Mpa

Maximum stick digging force

58KN

Bucket digging force

45KN

rated power

Xinchai 48KW supercharged engine

Boom length

3400

Stick length

1900

Work quality

6500kg

Tyre model

8.25-16

Number of tires

8
(This article comes from Baoding)
Related news: Baoding grab wood machine machinery
Speaker Box Wood,Wooden Sound Box,Wood Box Speaker,Bookshelf Box Wood
Ningbo Sonice Electroacoustic Science and Technology Co., Ltd. , https://www.secspk.com