Model NO.:
ASW Submersible Sewage Pumps
Application:
Submersible Pump, Clarified Water Pump, Sewage Pump, Chemical Pump, Clear Water Pump
Industry:
Mechanical Pump
More Material:
Stainless Steel: SS304 SS316, Duplex Steel etc.
More Application:
Drain, Dirty Water, Pit Discharge,Clear Water,
Voltage:
220V 240V 380V 400V 440V or as Required
Shaft:
Carbon Steel or Stainless Steel
Transport Package:
Seaworthy Wooden Case
Specification:
CE, ISO, SGS
High Pressure Electric Centrifugal Submersible Sewage Water Pumps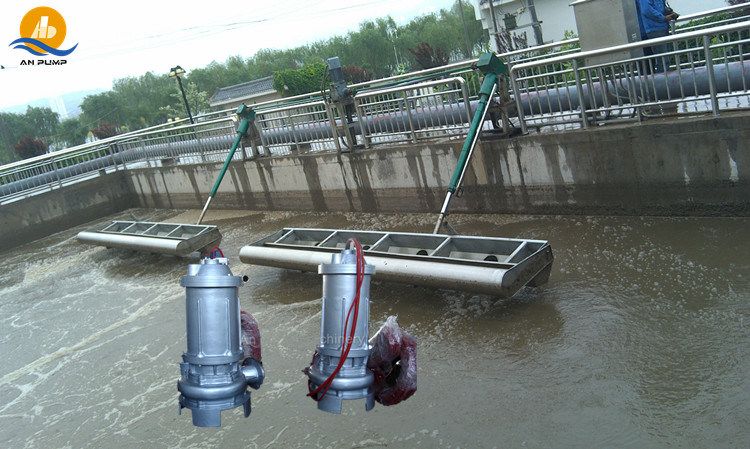 ASW series submersible sewage pump are developed based on the advanced technical from abroad and have below advantages: hi-efficiency, circumvolution proof, lockage free, auto-coupling, hi-reliability and auto-control etc., especially they are suitable for pumping liquid with solids and long fibre.



ASW Submersible Sewage Pump Structure and Feature
 
1. Common type submerged sewage pump
 
This pump adopts closed-flow channel type impeller, impeller determines the shape and structure, it is suitable for pumping with long-fiber material and large solid particles of the medium.


2. Type submerged sewage pump with cutter
 
The introduction of the closed impeller is installed on an automatic shredding device, in the process of pumping medium used for crushing dry solids, paper, textile materials, and other long-fiber materials, to improve non-clogging pump performance.
 
3. Type submerged sewage pump with mixer
 
The spindle shaft is installed on an automatic mixing device; it makes the sediment and water of the sewage pond to fully mix so that to improve the ability of sewage pumps.

4. Type submerged sewage pump with cutter and mixer
 
Including automatic shredding and automatic Stirring.

5. Anti-flushing-type submerged sewage water pump
 
The sewage pump is installed an anti-flushing device, every time the pump started, the impeller produces high-pressure flow of water through the formation of a powerful anti-jet washing device emission, scouring pump pit, so that the water pump pit, generating a strong mixing, sludge and cover materials are mixed into a suspension-like, more easily discharged from the pump to prevent accumulation of silt rubbish caking, but also prevent the surface scum knot into the crust, so that pumping of the working environment greatly improved. But also form a high degree of oxygenation to eliminate the bad smell.
 
| | | | |
| --- | --- | --- | --- |
| 1.Pump | 2.Impeller | 3.Motor | 4.Bearings |
| 5.Mechanical seal | 6.The oil room | 7.Pump cover | 8.Oil head probe |
| 9.Overheat protection software | 10.Cable | 11.Cable seal | 12.Junction Box |
| 13.Injection hole | 14.Shackle | 15.Mixing device | 16.Shredding device |
ASW Submersible Sewage Pump Application

(1) Waste water drainage in factories and industries.
(2) Drain system for municipal sewage plant
(3) Waste water drainage in residential area.
(4) Flood system drainage
(5) Waste water drainage in hospitals and hotels
(6) Municipal facilities and construction area
(7) Exploration and mining equipment
(8) Pump for biomass pool and agriculture irrigation
(9) River and Pond Dredging
 
ASW Submersible Sewage water Pump Materials
 
The ASW Submersible Sewage Pump is widely used for sewage, dirty water, drain, clean water, sea water and chemical processing. There are different material for the pump parts for different liquid pumped:
 
| | | | | | |
| --- | --- | --- | --- | --- | --- |
| No. | Country | Cast iron | Ductile Iron | Stainless Steel 304 | Stainless Steel 316 |
| 1 | China | HT250 | QT500-7 | 0Cr18Ni9 | 0Cr17Ni12Mo2 |
| 2 | US | NO.35 | 70-50-05 | SS304 | SS316 |
| 3 | Japan | FC250 | FCD500 | SUS304 | SUS316 |
| 4 | Germany | GG25 | GGG50 | X5CrNi18.9 | X5CrNiMo18.10 |
| 5 | Italy | G25 | GS500-7 | Â  | Â  |
| 6 | France | FGL250 | FGS500-7 | Z6CN18.09 | Z6CND17.12 |
| 7 | ISO | 250 | 500-7 | 11 | 20,20a |
We could also do all kinds of special materials like bronze (brass), duplex stainless steel pump and parts for special application.
 

It is only partly of the pumps we could do, please contact us for more!
 
Lilly
 Sun (Sales Manager)
SHIJIAZHUANG AN PUMP MACHINERY CO.,LTD.
Tel:+86 311 89940549 |Â Fax:+86 311 86271170 |Â Mob:+86-15930103983
http://www.angroupcn.com | www.waterpumpcn.com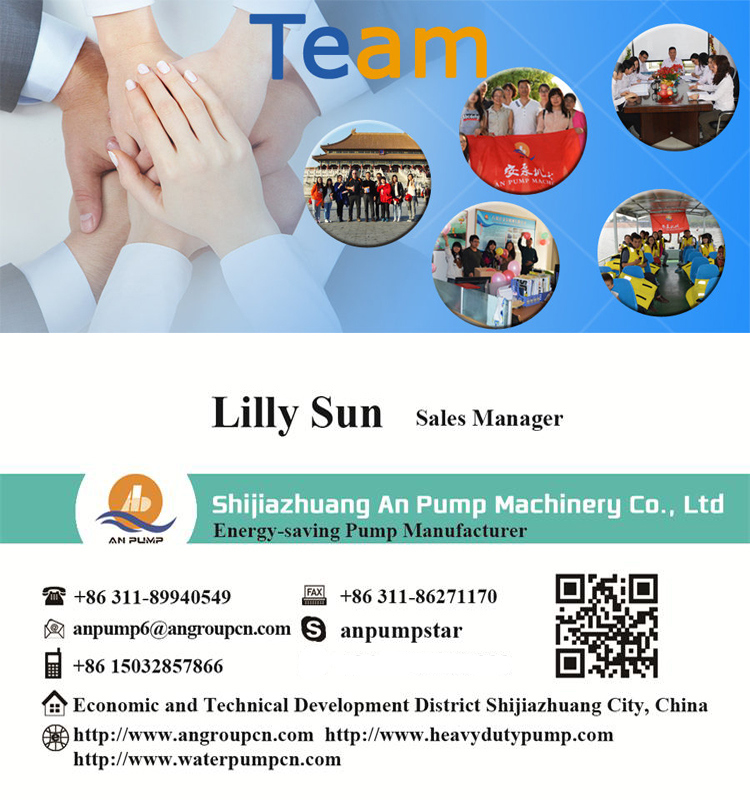 LIAN JIU stocks over 200,000 plate (and frame) Heat Exchanger gaskets in order provide the fastest delivery times in the business. With such a large inventory, we can supply gaskets for highly specialized unit requirements. LIAN JIU manufactures OEM-specified heat exchanger gaskets unlike competitors who are simply resellers. Being the source, we can provide any gasket model/material combination. Have questions about your heat exchanger model?

LIAN JIU supplies ALL Alfa Laval, Tranter, APV (Pasilac), GEA, Mueller, Sigma (Schmitt-Bretten, API), Sondex, Cherry-Burrell, ITT, Chester Jensen, and Vicarb in NBR, EPDM, VITONâ"¢, HNBR, Hypalon, Neoprene, and Butyl elastomers.


Tranter Plate,Industrial Heat Exchanger Plate,Heat Exchanger Plate M15B,Heat Exchanger Tranter Plate
Liaoning LotusNine International Trade co.,ltd , https://www.lj-heatexchangers.com